I brought beehive forms from Prague. Today I used them for the first time. I've made dough basing on buttery biscuits and my filling was homemade, very thick egg-nog.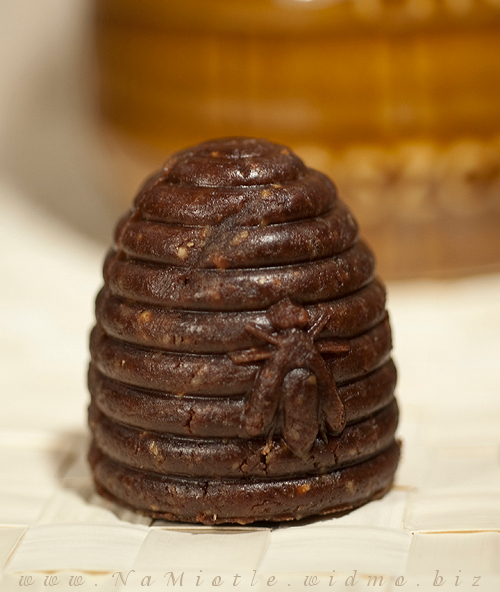 BEEHIVES
200 g cracked buttery biscuits
100 g soft butter
1/4 cup dark cocoa
1/4 grounded nuts
3 spoons of honey
egg-nog for filling
Mix all ingredients in a bowl and make dough until it's hmogeneous. You can mix it with blender (I've made it like that). Fill foms with dough leaving 3 mm of free space. Make a hole in dough with sticky part of wooden spoon. Fill the hole with filling (in my case it was egg-nog). Form a circle of the dough and stick the bottom of beehive.
Take the beehive out of the form very gently and leave in cold place. The dough can have any taste you like, it depends only on you favourite taste. You can also use other filling.