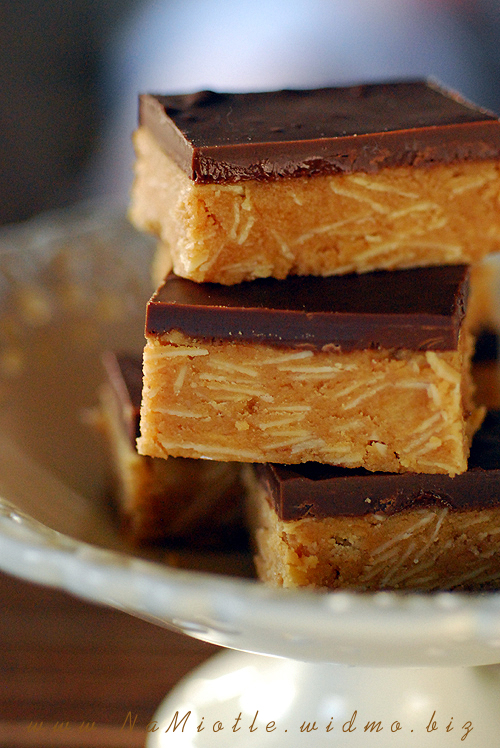 PEANUT – ALMOND BARS
50 g butter
1 cup icing sugar
1 cup peanuts butter
1 cup cracker crumbs
1 cup almond flakes
1 bar chocolate (200g) (dark or milk)
Melt butter on low heat. Add sugar and peanut butter and stir until it's dissolved. Add cracker crumbs and stir it until it's creamy. At the end add almond flakes and gently, shortly stir. Be careful to not break the almond flakes!
Spread mixture into a 15cm x 15cm large pan, patting down evenly. Put into the fridge until is very cold. Melt the chocolate in mocrowave oven or in water bath (bain marie). Spread it on the cold peanut butter layer and put it into the fridge for about 30 minutes.
Cut into bars. Store peanut butter cup bars in refigerator.